Watch President Obama Dance the Tango in Argentina
President Obama dances the tango with a professional dancer in Argentina during a state dinner in the country on March 23, 2016.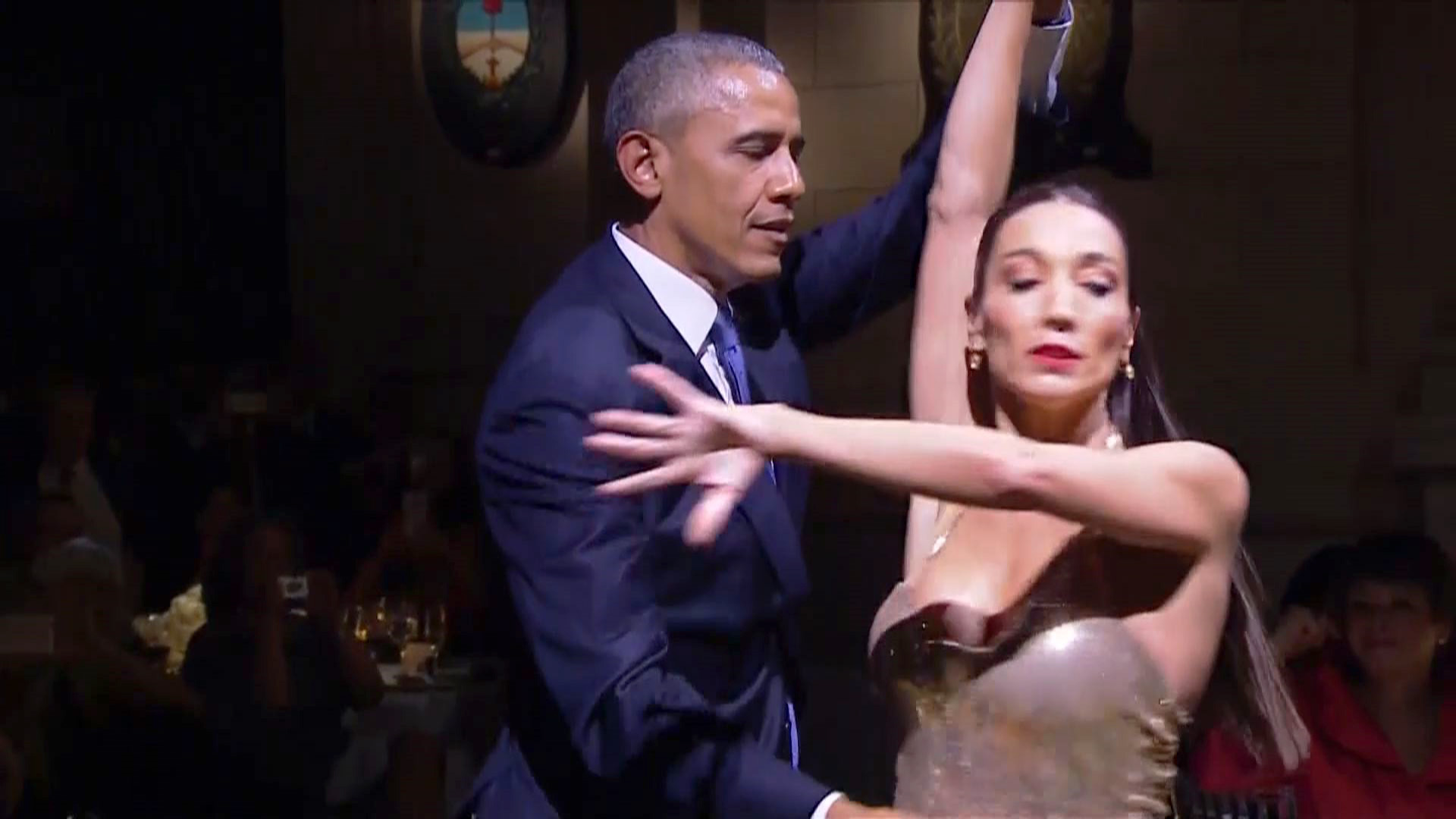 President Obama Dance the Tango in Argentina
President Obama and the first lady hit the dance floor after a state dinner in Argentina in their honor Wednesday night, trying out the tango with professional dancers performing at the event.
Getting Obama onto the dance floor took some convincing, Juliet Eilperin, a Washington Post reporter traveling with the president, wrote: He tried to wave away the professional tango dancer who beckoned him to come and join. But he eventually did — although the video suggests Michelle Obama danced with a little more gusto.
Obama is visiting Argentina for the first time on the 40th anniversary of its "dirty war," a military coup in 1976 that over the next seven years led to the deaths of 30,000 people, many of them political opponents of the Argentinian dictatorship. He said he plans to declassify documents that shed more light on the American role in the conflict.
But the visit also included lighter moments, like the tango dance and the first family's visit today to Bariloche, a beautiful vacation town in the Andes mountains.
Subscribe for amazing videos on youtube @ https://www.youtube.com/channel/UCrMy...